Join the "Next Industrial Revolution"
Artificial intelligence (AI) is quickly becoming an essential part of tomorrow's workforce. Learn not just what AI is, but how it works with Zumi. With Zumi, AI doesn't have to be scary or confusing. She's here to make it understandable and approachable.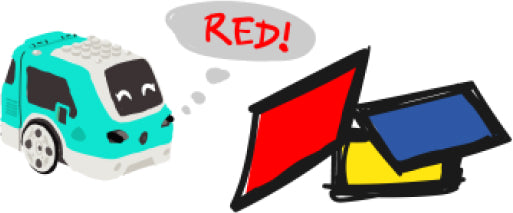 Teach her about the world
Learn about how Zumi can learn colors, hand gestures, and even faces using machine learning
Learn and decide
Learn how Zumi is able to make decisions about the world, based on what you learned. First time seeing a STOP sign? Teach her to stop.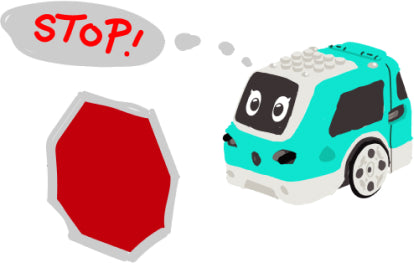 Make Zumi your own
Teach Zumi to recognize you or your friends, then code a personality for her by having her react when she sees you.
Our Most Popular Lessons
Resources:

Teacher Resources

Functions Guide

Help
For the Classroom
We'll help you get set for the classroom. Get all the extras and training you'll need to get Zumi running smoothly in your classroom!
What's Inside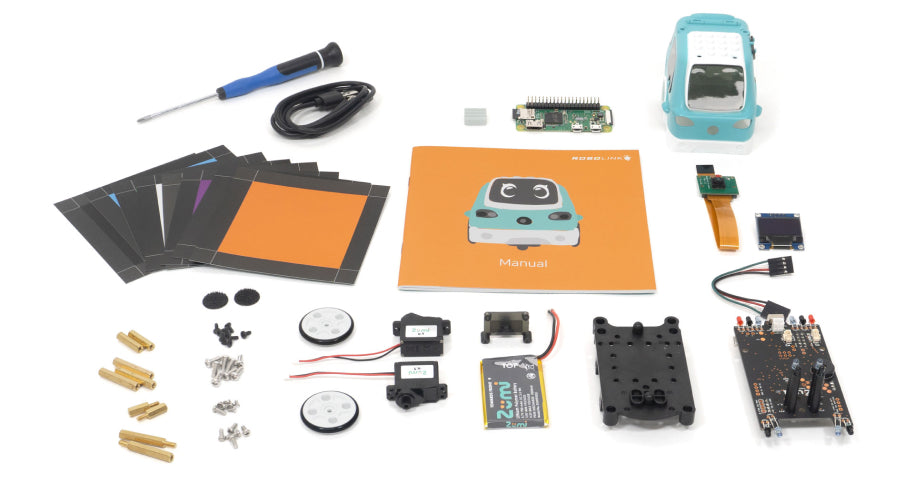 1 Zumi shell
1 chassis
1 Zumi main board
1 Raspberry Pi Zero
1 OLED screen
1 Pi Camera
1 Pi Cam ribbon cable
1 microSD card
1 LiPo battery (battery life is approximately 1 hour)
2 DC motors
2 wheels
1 mounting bracket
Screws and standoffs
1 jumper wire
1 USB cable
1 screwdriver
Color activity cards
Technical Specifications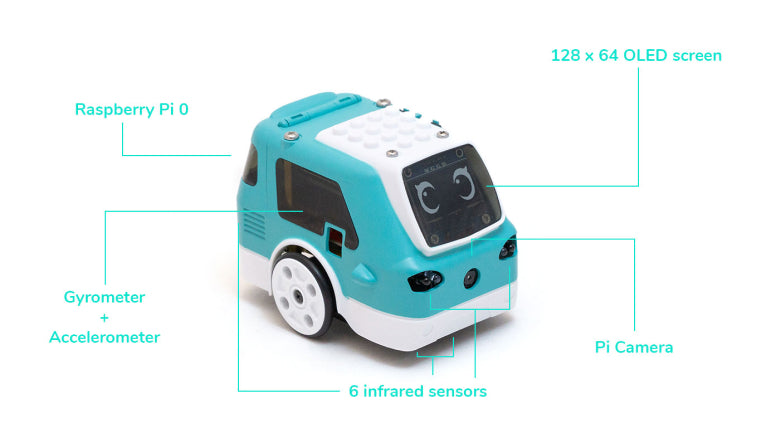 40-minute battery life 3.7V 950 mAh 1C battery

1-hour charge time

3.7 x 2.6 x 2.8 in
            95 x 67 x 70 mm

5.4 oz 153 g