Robotics Kit Matcher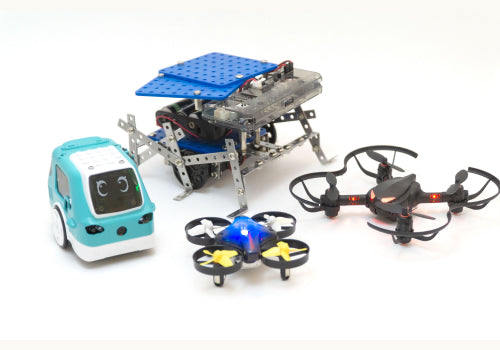 Find the right kit for you
What describes you the best?
What programming languages are you interested in?
How old are the learners that will use the robots?
How many robots are you thinking about getting?
Do you want extra accessories (extra batteries, motors, activity cards, etc) with your kits, or just the robotics kits? For classrooms, we recommend having extras.
Do you want additional training on how to use the robots?
Check out our accessories